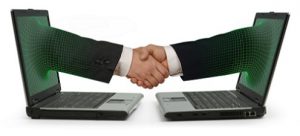 In order to start earning money as an affiliate with your website you will need to learn how to promote an affiliate program effectively so you can start to build trust with your audience.
If you are promoting affiliate programs on your website solely based on the fact that they can make you a lot of money then your audience will pick up on that and you will lose their trust.
Without trust you will lose people as fast as they can click back to the next search result.
How to Promote an Affiliate Program that Builds Trust
The thing that drives many of us to build an online business is the chance to become financially free from having to work a 9 to 5 job that we hate for the rest of our lives.
But in order to become financially free you are going to eventually have to find a way to earn money with your website.
One of the best ways to monetize your website is to promote other people's products or services and earn commissions from any sales that you refer. This, as you might already know, is the basis of Affiliate Marketing.
Affiliate Marketing can be very profitable if you are able to create content that is engaging, informational, helpful, and honest. The more value people get from your content the more likely they will return to your site in the future, and might even try some of the products or services that you are promoting.
Below are 4 things you should always do when promoting affiliate programs if you want people to trust what you have to say:
(1) Be ENGAGING. When you stay engaged with your audience it shows that you are experienced in your niche and keeps the reader interested in what you have to say. Instead of always talking at your audience, show them how to do something whenever possible.
Remember, real people will be reading your content so you want to be able to keep their attention. If someone is bored or finds your content confusing, they are unlikely to stay on your website.
(2) Be INFORMATIVE. When promoting an affiliate program it is best that you have at least some knowledge in what you are promoting. If it sounds like you are unsure about how the program works or don't go into details about how it will benefit the reader you are likely to lose them.
Many times in order to create an informative review about a certain affiliate program it is necessary to try the product out. If you are able to give your first-hand experience about the product then you will build more trust with your audience.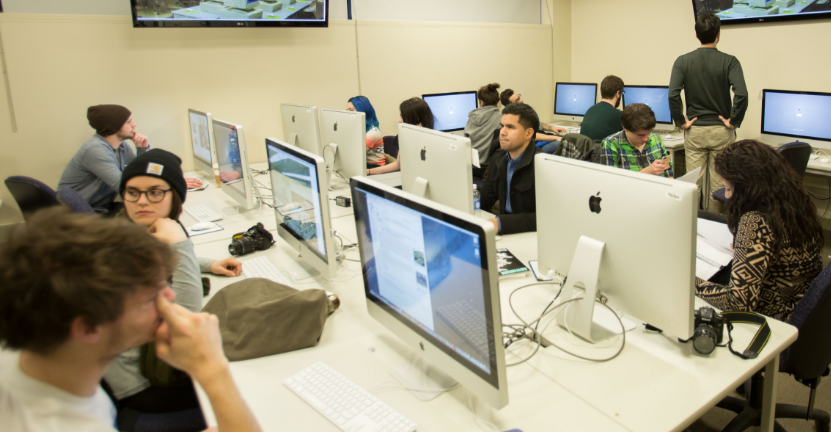 (3) Be HELPFUL. When you write your content with the intention of helping the reader, and not trying to sell them something, people will be able to relate to your content and come back later for more.
Nothing will make people click away from your site faster than constantly being bombarded with advertisements. The same principle applies when you are promoting affiliate programs on your website. If it sounds like you are just trying to sell the reader something, they will move on.
(4) Be HONEST. If you are promoting affiliate programs that are actually not as good as you claim them to be so you can get more sales, or you haven't actually tried the product yourself and it's actually a horrible product that you are recommending, it will eventually come back to hurt you.
If people feel like they have been misled then they won't share your site with friends or social circles and your site could get a reputation of being dishonest, killing your chance at success in the future.
How Do You Find the Best Affiliate Programs to Promote?
The first step in promoting an affiliate program effectively is to make sure you are promoting something that is relevant to your business niche and you are confident in your ability to talk about the product.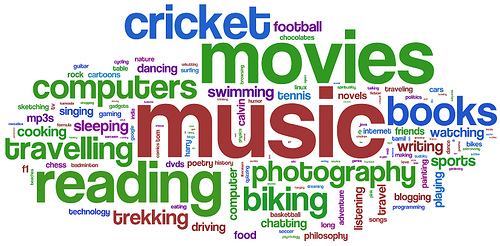 If you aren't able to connect with your audience and promote something that you don't have much interest in but know that it can make you a lot of money, people will be less likely to take your advice.
If you want to find long-term success you are going to want to enjoy what you are writing about and actually have an interest or personal experience in your niche. If you're constantly bored or struggling about what to write then your content might come off robotic or less genuine.
Once you are confident about the subject you can start the search for affiliate an program.
There are many Affiliate Marketplaces such as ShareASale and ClickBank that you can join and have access to thousands of affiliate programs which can sometimes have high commission rates. Be careful though because just about anyone can create a product and put in on an Affiliate Marketplace so make sure what you are promoting is actually a quality product before you start recommending it on your website.
If you want to keep people coming back to your site then you need to make sure that whatever you are promoting is something that you would actually use yourself. If you honestly know people will find value from what you are recommending then you don't even have to try to be honest, it just comes naturally.
Finding Affiliate programs
The easiest way to find specific affiliate programs is to do a simple Google search. Let's say you enjoy sailing and you want to find some affiliate programs for your site within the sailing niche.
Search for "sailing + affiliate programs" and you will find a list of sailing affiliate programs that you can choose from. The great thing about Affiliate Marketing is that there's no limit to the amount of affiliate programs that you promote on your website – you can literally make as much money as you want!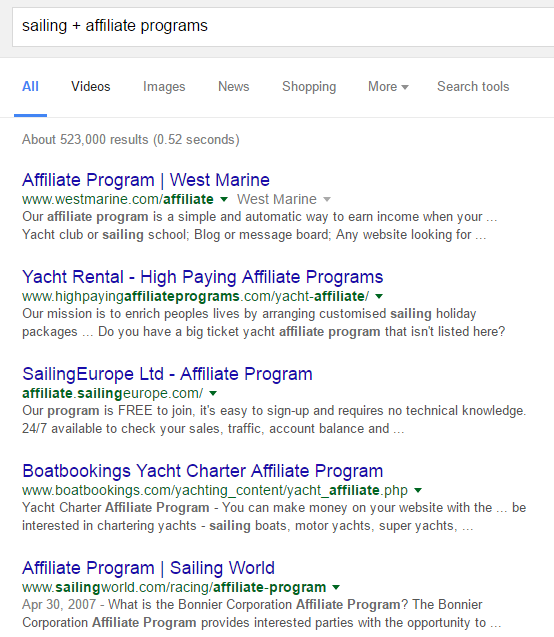 So Where can You Learn to Build a Successful Affiliate marketing Business?
The place that I learned where to build an online business and actually earn money from doing so after only a few months is Wealthy Affiliate. Not only will you learn how to run an effective Affiliate Marketing campaign on your website, you will learn EVERYTHING else you could ever need to build a successful online business from scratch.
Aside from the amazing training and tools that Wealthy Affiliate offers, you'll have access to thousands of other people who have used the website to earn a full-time income for themselves and get free from the 9  to 5.  No matter how many questions you might have about how to start a successful Online Affiliate Marketing business, they can be answered.
Online Affiliate Marketing is one of the fastest growing industries and the market is continually growing each year. If you have ever considered starting your own online business, now is the time to get started.

What are you going to do today to earn a living working online and start living life on your terms?
To your success,
-Nate