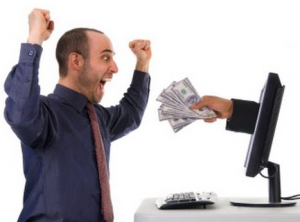 If you're reading this page then it's probably safe to assume that you've also read countless other pages of people claiming to have the secret about how to start an online business and earn a living working online.
Even if you were able to make some money along the way by taking the advice of some 'guru', was it enough to allow you to quit your day job and pursue the life you've always dreamed of?
The reality might actually be that you are hundreds or thousands of dollars in the negative because of risks that you took hoping that "this time was different". Websites making big promises about getting rich quick feed on our natural human instinct to want more out of life and are willing to try anything to make it happen.
So why haven't you been able to find any real success working online?
What might seem obvious, but a lot of people (myself included) seem to forget is that in order to be able to create a steady form of income from working online you need to have a website. Your website is like the traditional brick-and-mortar business that people had to have prior to the internet – it is where you will get people to come to check out what you have to offer and it is necessary for success online.
However, from what I've learned and experienced while working to create my own business online and watching others do the same, having a website alone doesn't guarantee success.
Just like laying the concrete for the foundation of a house doesn't actually build the house, you have to build your website, brick-by-brick, by creating informational and interesting content that your readers will find helpful and want to continue reading in the future.
That brings me to something very important that you need to know up front about what it's going to take to create your own business online and actually be able to earn a living doing so, just like if you were to start any other type of business:
You are going to be doing A LOT of work with little to no reward until your business is more established in the online world.
There are millions of other people and websites already out there so you will have to accept that your brand new website that you just created won't really start getting the attention of people and search engines until it has plenty of helpful and engaging content.
That fact alone might be the scariest thing for you. In order for your website and business to succeed you are going to have to create as much content as possible in the form of blog posts, tutorials, how-to's, and any other form of media that will bring more people to your site.
And let me be the first to tell you – it's not easy.
But it is possible.
Don't worry, you don't have to be an expert in your field or a professional writer in order to start building content for your website (I'll get into that a lot more in a future post).
You just have to be a regular person who is passionate about earning a living working online and dedicated to not having to work for someone else for the rest of your life.
As long as you are willing to put in the work and stick with it even through the toughest times, you will find success online.
So you've decided that you're willing and ready to put in the work that is needed to be your own boss and work for yourself online.
That's great news!
Unless you've already created an online business before or went to school to do so you are probably going to need a little help getting your business and website up and running.
If you were pursuing a degree at a major university for Business or Entrepreneurship then you might have access to a handful of mentors that have already gained some success and can offer you guidance.
But you have a day-job, a family, friends, and responsibilities.
Where are you going to find people that are genuinely interested and devoted to helping you learn exactly what you need to know in order to actually start your own business online?
You'd need a social platform that aspiring online business entrepreneurs can go and talk to other professionals that have already found success in online business. You'd also need training to even begin to know where to start creating your own business and even more training along the way to keep your business current.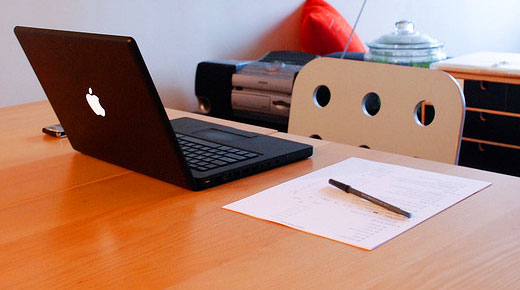 Fortunately for me and every other aspiring online business owner, the guys and gals over at Wealthy Affiliate had the same idea over 11 years ago and have been helping regular people find success online ever since.
Now, I've been on the internet from its very early stages and I know that a company doesn't last 11 years online unless they offer something pretty groundbreaking. If Wealthy Affiliate was a scam, they sure have done a good job of hiding it for the past 11 years; especially to their thousands of faithful members who have nothing but positive things to say about the site.
The concept of Wealthy Affiliate is pretty straightforward:
Choose an Interest
Build a Website
Attract Visitors
Earn Revenue
That might seem pretty simple but they have the training and community support to back up how effective it is.
So how much do they charge to get started?
The starter membership at Wealthy Affiliate is completely free and gives you immediate access to the site and ability to start creating your first website and business as soon as you log in.
No credit card is required when you sign up for $0 and get immediate access to:
Support

Chat and email available to me and thousands of other online entrepreneurs.
Discussion boards with ongoing communication
Live chat support

2 Free WordPress websites

Only takes minutes to create a new site
Fully customizable

Training

Online entrepreneur certification courses
Tutorials
Endless video training
Access to people who have already found success online
I was seriously surprised at how much Wealthy Affiliate offered for absolutely no money at all. They have a Premium membership option that you can look into later but in order to fully check out the site and start creating your online business right away, you don't have to pay a cent.



Next up: 6 Ways to Avoid Scams Online