The popularity of trading penny stocks online has grown exponentially in the last few years due to millionaire stock traders like Timothy Sykes challenging people to buy his DVDs and join his website so he can help them become millionaires as well. Is it really possible? Or is Tim Sykes a scam? I hope that my Timothy Sykes DVD review will help you decide for yourself.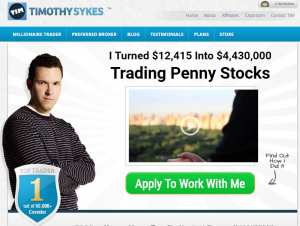 Name: Timothy Sykes
Website: www.TimothySykes.com
Price: Varies – DVD's $300 – $1200, Millionaire Challenge $5,000
My Rating: 70 out of 100
Experience Level – Beginner – Expert
Introducing you to Timothy Sykes DVD Review
When I was still looking for a legitimate way to earn a living working online I came across Timothy Sykes and his millionaire trader challenge and was introduced to penny stock trading for the first time.
And what Tim was saying sounded a little too good to be true. He claimed that with his training and guidance he helped two other guys become millionaires from starting with as little as $1,500 in a few short years.
I learned later that starting with $1,500 and becoming a millionaire is almost impossible with the restrictions there are on low trading account balances. His student didn't really start with only $1,500 though – he also borrowed another $10,000 from his parents.
So unless you have some rich parents then you might want to start saving until you have at least $10,000 – $15,000 if you want to have a chance in penny stocks. I'm not saying it's not possible with less, and Tim Sykes has proven that it can be done himself, but if you are brand new to penny stocks and are looking for a way to make a consistent full-time income as soon as possible then throwing $1,500 at the stock market is a good way to lose $1,500.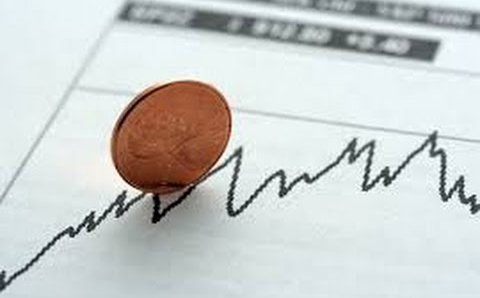 If you're still interested in trading penny stocks then Timothy Sykes DVDs will help you get a crash course in everything penny stocks and the techniques and patterns he has used over the years to make himself millions of dollars.
Even though the production quality of the first few DVDs isn't the greatest, the information that Tim teaches is actual, real life examples of stock trades he made and why he made the trades he did.
He talks really fast and goes through the examples just as quick so being able to pause and rewind is helpful. It was kind of annoying sometimes when he really didn't seem like he was taking it seriously (I think he was in his mid 20's at the time) and was still asking $300 per DVD program.
I was fortunate enough to find copy for much less than that, and I felt I did learn a lot from the DVDs, but if you are completely broke the way I was at that time, $300 is food for a month and is a little hard to justify spending on a DVD.

But like I said, you will learn a lot from the DVDs, and even more if you sign up for his website, but you might be starting to notice a trend with penny stocks – before you can even think about making money with penny stocks, you have to spend thousands of dollars to even have a chance at being successful.
That low chance of success due to the volatility of the stock market combined with risking money that you can't afford to lose makes trading penny stocks a very high-risk investment. And if you are at a place where you don't have a dollar to risk, it will be much better spent elsewhere.
However, if you have the money, and you are willing to put it all on the line to earn money with penny stocks, then learning from one of the most experienced and successful penny stock traders like Timothy Sykes is probably a good place to start.
Who is Timothy Sykes?
Whether you're new to penny stocks or not you might have heard about Timothy Sykes because, well, Timothy Sykes really likes to talk about how awesome it is to be rich.
And if you take him at face value then yeah, Tim Sykes looks like just another rich douche.
But before I was about to spend thousands of dollars that I didn't have on his training, I wanted to learn anything I could about Tim Sykes and whether he was really just this rich douche or someone who could actually help me make money.
Although kind of off-putting at first due to his frequent yelling and cursing, and showing off his private jet, nice car, and fancy vacations, Tim Sykes is probably one of the hardest workers that I've encountered when doing research about making money online "gurus".
When I see someone working that hard in their own life and the success that they've gotten as a result, it inspires me to work even harder myself.
And I think that's why Tim Sykes does the things that he does; he wants people to see that it is possible to be super rich and have anything that you could want while working online, as long as you're willing to work extremely hard in order to make it happen.
I must admit, the nice cars, private jets, and fancy vacations caught my eye at first, and still do. I think it is great to have constant reminders of what we are doing all of this work for.
And once I dug a little deeper into what Tim Sykes was all about it seemed like he was really trying to help people make money but the cost of entry was a little too high for me at the time.
Should You Purchase the Timothy Sykes DVD Program?
Before you decide if you should purchase the Timothy Sykes DVDs you need to also make sure that you have money to actually trade with. As I mentioned before, if you only have a couple thousand dollars you can start trading penny stocks online but without any training you are going to lose it.
The DVDs cost around $300 each, and there are 12 of them, so you're looking at spending a couple thousands dollars on training alone. If you decide to join the millionaire challenge then you are going to get all of his DVDs plus the site membership for a year but it costs more than $5,000 to start.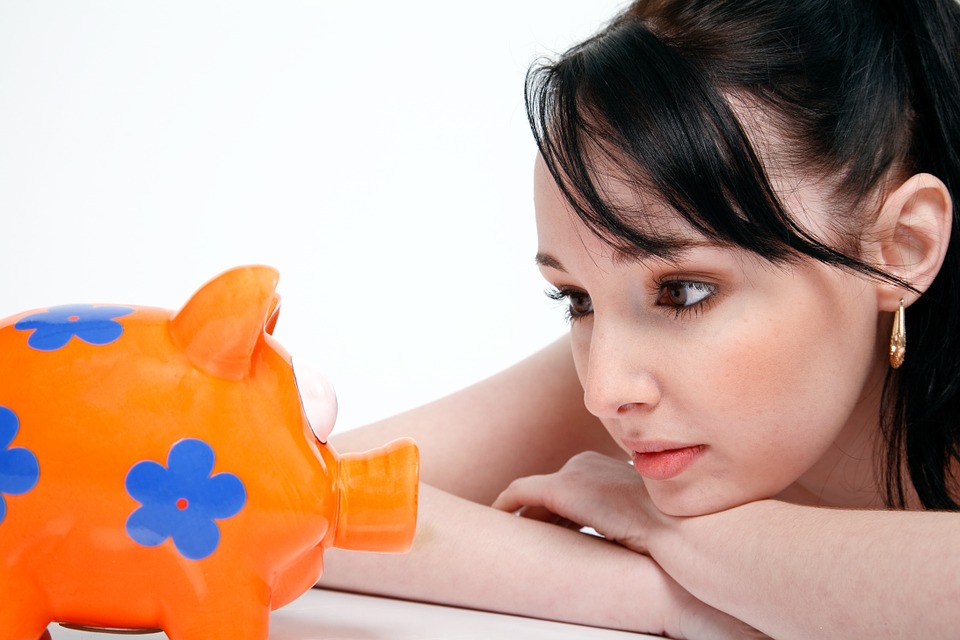 Once you have access to all of the training and DVDs you can finally start learning how to trade penny stocks. It's going to take months of training before you are ready to even make your first trade. Even the most successful penny stock traders didn't jump right into trading on their first day, and if you try to, you are almost guaranteed to lose your money.
If you've done any research you'll know that about 95% of stock traders lose money. So even after all of the training and saving your money so you can trade some stocks, your chance of earning a living trading stocks is very low.
Although with high risk comes high reward so if you are willing to put it all on the line then it is possible to make a TON of money trading penny stocks online. For me personally, I needed to have a steady flow of income coming in before I could risk thousands of dollars I didn't have.
So, Is Tim Sykes a Scam?
Although he is really loud and can be very off-putting at first, if you have the money and you want to make a go at trading penny stocks online then Timothy Sykes is probably one of the hardest working penny stock traders there is. If he puts a fraction of that effort into the students that pay $5,000 for his millionaire challenge then I think you would be a step ahead of others who try to make money trading penny stocks.
If you're like me when I was debating whether or not to join Timothy Sykes' challenge then you might already be grasping a pennies trying to scrape by, wondering if there is any way at all that doesn't take years of training and thousands of dollars to have even a chance at turning a profit.
I am very glad I didn't spend $5,000 that I didn't have at the time because a little bit later I found Wealthy Affiliate and was creating my online business one the first day for FREE.
Wealthy Affiliate is an online training platform and social community with the sole purpose of helping you build an online business from scratch without any prior experience. Thousands of people have used Wealthy Affiliate to build successful online businesses and are available to network with at any time on the site.
If you want to earn a living working online so you can start living life on your terms then no matter what you do it is going to take a lot of hard work, training, and persistence. Starting your own online business, whether it's trading stocks or creating an affiliate marketing website, isn't going to be easy.
But it is possible.
And starting your own online business is easier today than it's ever been before. With over 2 billion people using the internet, and that number growing steadily each year, starting your own online business is the most cost efficient and effective way of earning a living working online.

What can you do today to start earning a living working online?
To your success,
-Nate